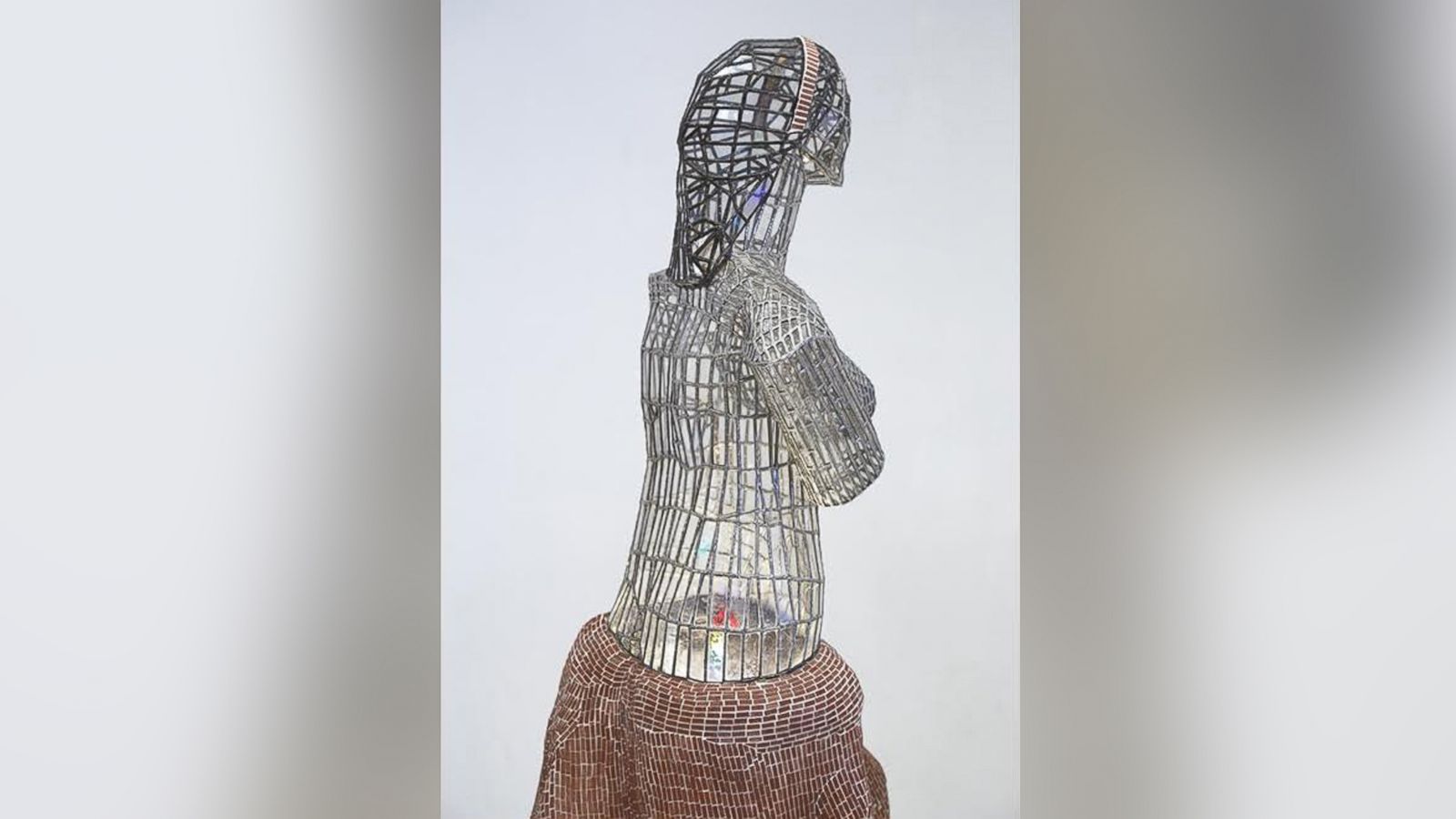 Bill Lyons, "Aphrodite Di Kansas City" / toddler
In May 2018, a 5-year-old boy inadvertently destroyed this figurative glass sculpture while on view at the Tomahawk Ridge Community Center in Kansas City, Missouri. Surveillance video shows the boy grabbing the sculpture near its waist and putting his arms around it briefly before it crashes to the floor. 
The boy's mother, Sarah Goodman, said her son approached the work as her family was preparing to leave a wedding reception. "He probably hugged it," Goodman said. "Maybe my son hugged a torso because he's a loving, sweet, nice boy who just graduated from preschool."
As the sculpture had not been insured, the boy's parents were sent a letter accusing them of negligence, along with a bill for $132,000.

For her part, Goodman said, "It's clear accidents happen and this was an accident. I don't want to diminish the value of their art, but I can't pay for that." She also said the artwork "needed to be cemented" or kept in a case, saying it was a safety hazard for her son and other children at the venue that day. "They obviously didn't secure it safely," she said.